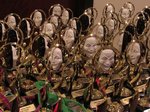 Wally Awards 2014
Webquest for theatre 1
http://prezi.com/wcarhf71fn9i/?utm_campaign=share&utm_medium=copy
BREAKING NEWS
We are getting ready for our BIGGEST MUSICAL EVENT ever!! This years musical performance will be The Wiz! We are teaming up with the choir, the art department, the band, and several elementary schools to bring you the biggest and best performance yet!! Our community performance will be on Friday, February 20, at 7:00 pm in the MHS auditorium. Ticket prices will be $5 for students and $7 for non students/school employees. We hope to see you there!
DRAMA CLUB
CONGRATULATIONS TO THE 2014-2015 OFFICERS
Chance Anderson - PRESIDENT
Paige Lovette - VICE PRESIDENT
Mayah Emerson - SECRETARY
Tia Hall - TREASURER
Demarcus McFarland - SERGEANT AT ARMS
Jessica Campbell & Kourtlynn Drury - PUBLIC RELATIONS
Shay Thames - HISTORIAN
Cassidy Hines, Brooklyn Hill, Marquise Dixon, Alyssa Ricks, Joshua Williams, Kahia Buckley, Tamara Spencer - SELECTION COMMITTEE
Drama Club Meetings will be after school on the first and third Wednesday every month beginning August 13, 2014
CONGRATULATIONS TO THE 2013-2014 WALLY AWARD WINNERS
Funniest Person - Brianna Fowler
Best Stage Make-up - Mayah Emerson
Most Over the Top - Ali Acord
Best Mistake - Kavin Gibbs
Male Diva - Demarcus McFarland
Female Diva - Cathy Simms
Person who tried their best - Joshua Hinton
Most Confident - Kourtlynn Drury
Most Help - Barbara Pritchard
Best Audience Reaction - Demarcus McFarland
Quickest to learn Lines - Kourtlynn Drury
Quickest to learn Song - Brooklyn Hill
Quickest to learn Dances - Jasmine Williams
Most Energy - Anna Taylor
Backstage Motivator - Cassidy Hines
Most Memorable moment - Kahia Buckley
Most Comedic Moment - Brianna Fowler
Most Dramatic Moment - Mayah Emerson
Best Improvisation - Jasmine Williams
Best Dancer Boy - Dalvin Burge
Best Dancer Girl - Alyssa Ricks
Best Singer Boy - Cadarius Moore
Best Singer Girl - Hannah Withers
Most Dedicated - Chelsea Grissett
Person who tried to direct - Lori Lovette
MIA (person who missed the most) - William Griffin
Most Injured - Anna Taylor
Best Costume - Paige Lovette
Most valuable crew member - Barbara Pritchard
Student Director - Chance Anderson
Breakout Star - Dayveon Hunt
Most Improved - Marquise Dixon
Theatre Production
Theatre Production classes will need to purchase Tuesdays with Morrie for 2014-2015 school year. It is available at BAM and Amazon. Here is a link to hear the book.
http://www.cleanvideosearch.com/media/action/yt/watch?videoId=iDSH9M2z_78
ON-GOING ACTIVITY
We are currently accepting stories from REAL teenagers. We are going to compile several stories and then write a play based on things that really happen in the lives of teenagers. You can write about whatever you want. Something that has happened in your life. You can email me your information or drop it off in my box. I do not need to know your name, just age, sex, and ethnicity. This is going to be an amazing opportunity for my students to write about things that are really happening in everyday life here in Meridian.